Frequently Asked Questions
Here we summarize the answers to the main questions you may have.
For more information, you can write to us via the contact form.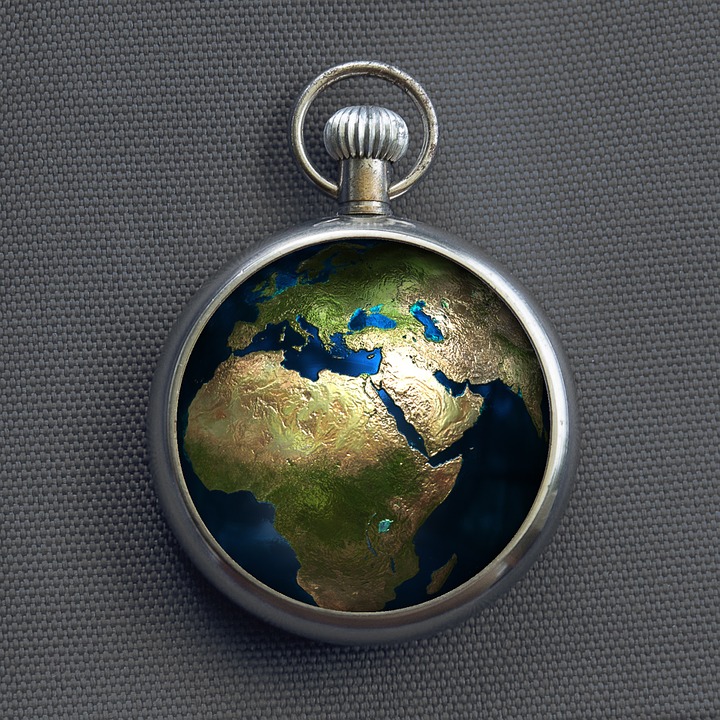 Camping Opening Dates

: From 15/04/2022 to 02/10/2022, only with dedicated bracelet.

Reception

: April and from mid-September 10:00 a.m.-Noon and 2 p.m.-7 p.m. / May, June, beginning of September 8:30 a.m.-12:00 p.m. and 2 p.m. -7 p.m. / July, August, 8:30 a.m.-12:30 p.m. and 2 p.m. -7 p.m (except on Thursdays 8:30 a.m.-12:00 p.m. and 2 p.m. -7 p.m)

Bar

: As reception opening hours + open until 10 p.m. from mid of July to mid of August (according to affluence).

Gate for vehicles

: Open from 7 a.m. to 11 p.m. Pedestrian access open 24h/24.
Swimming-Pool: May, September 10 a.m. – 7 p.m. / June, July, August 10 a.m. – 8 p.m, only with dedicated bracelet.

Playgrounds area

: April, May, September 8 a.m. -10 p.m. / June, July, August 8 a.m. -11 p.m. The inflatable is open from 10 a.m to 8:00 p.m.

Noise management

: No motorized vehicle traffic between 11 p.m. and 7 a.m., Noise greatly reduced after 11 p.m.
Opening 2023 : from 28th of April 2023 to 1st of October 2023 – Online booking available from November 15th, 2022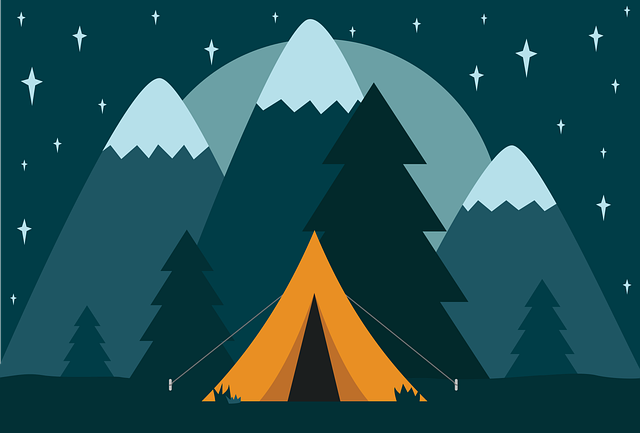 Arrival

: From 2 p.m. to 7 p.m.
Departure: From 7 a.m to Noon.

Comfort places

(n° 1 to 29 & 37 to 68) : electricity 10 Amps, surface between 80 m² and 100 m². Drinking water from the fountains in the driveway, grey water drainage only on the dedicated area in the campsite parking lot.

High comfort places

(n° 79 to 90 & 97 to 108) : electricity 16 Amps, surface between 105 m² and 130 m², connection to water and sewing on each place.

Electricity plug:

with standard plug CEE, waterproof. If possible 25 m length. Possibility to hire a long cable at reception with a deposit of 20 €.

Maximal number of people per place

: 6 people.
Maximum number of pets per place: 2 animals, on leash, except dogs of category 1 & 2.
Camping material per place: Maximum 1 big tent or 2 small tents (2 pers.)+1 Car, or 1 Caravan+1 Car, or 1 Motorhome. Max Lenght = 7m50 / Max Height = 3m20.

Vehicles

: Maximum 1 car per place, parked ON the place, or maximum 2 motos. An extra vehicle must be parked on the parking of the camping (with extra fee) or in the village (free).

Barbecue

: Possibility of bringing an electric barbecue (provide extension) or gas. Charcoal barbecue or wood fire FORBIDDEN.
It is forbidden to plug an electric car on the electric system of the campsite. You can use the electric charge equipment installed in the village (5 minutes by walk).
It is forbidden to cut the branches or shrubs and trees. Please, ask reception if you have a problem.
Anyone who parks his car or installs his materials (table..) on another place than its place must pay for this added place. The reception must be informed immediatly if any problem occurs on the place.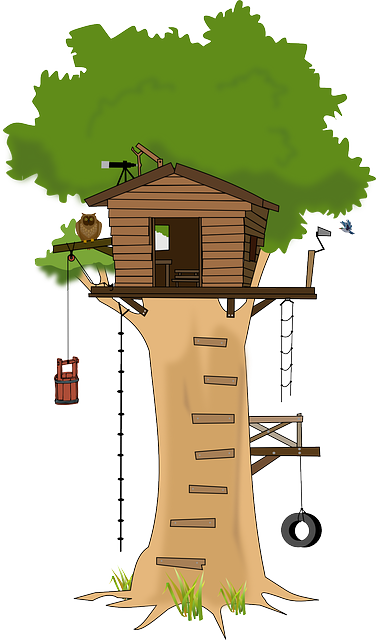 Arrival

: From 4 p.m. to 7 p.m.
Departure: From 8:30 a.m. to 10 a.m, after the check-out appointment.

Inventory on arrival

: The inventory, cleanliness and equipment of the rental are checked before your arrival. You have 24 hours to report any problem. Beyond that, it will be charged to your caution.

Inventory at departure

: Between 8:30 a.m. and 10 a.m., by appointment every 10 minutes. Make an appointment the day before departure at the latest. The rental accommodation is closed after the check-out, please don't forget anything inside.

Caution on arrival

: € 100 for furniture + € 60 (or € 100 for cottages) for cleaning unless you have paid the cleaning supplement. To be paid in credit card and returned on the day of departure if no problem is found.

Maximum number of people per rental

: indicated for each rental when booking, no additional person possible. A baby counts as a person.

Maximum number of animals per rental

: 1 animal chipped and vaccinated (dog or cat), kept on leash, excluding category 1 & 2 dogs. No animal may be left alone in the closed rental or on the terrace.

Installation

: No addition of tent or camper-van (or other) is possible on the rental site.

Housekeeping

: Possibility of taking the extra cleaning fee which does not include the washing of the dishes made by you and cleanly wiped. All the cleaning necessary is available in the rental (mops, bucket, brooms). The cleaning option must be taken or withdrawn no later than 24 hours before the departure date and the deposit must be modified accordingly. No cleaning reimbursement will be possible afterwards.

Barbecue

: Possibility of bringing an electric barbecue (provide extension) or gas. Charcoal barbecue or wood fire FORBIDDEN.

Vehicles

: Maximum 1 car per location, parked ON the location, or maximum 2 motorcycles. Except premium cottages DUO/TRIO (2 cars) or premium cottage FAMILY (3 cars).
It is forbidden to connect an electric car to the rental sockets. A charging station is available in the village (5 minutes on foot).
Any holidaymaker with an additional vehicle must report it on arrival and pay the appropriate package to be able to park his car in the campsite car park (and not at the rental). Otherwise, additional vehicles can be parked for free in the streets of the village.
Any problem within the rental must be promptly reported to reception.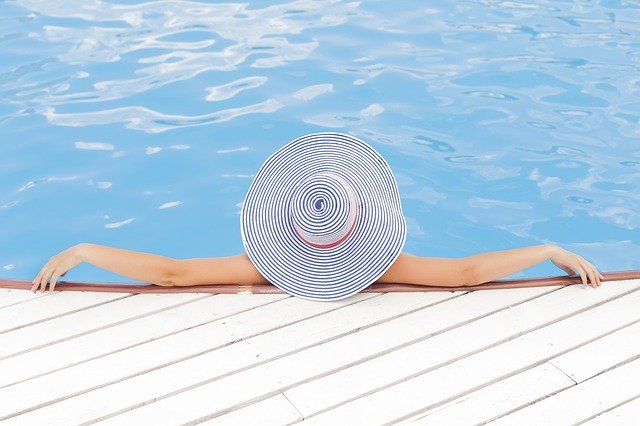 A main basin 15 m long and 7 m wide, with a depth ranging from 1 m to 2.20 m. 

It is accessible by non-slip stairs with a support bar.

A paddling pool for small children, non-slip.

A small slide for children from 3 to 10 years old.

A footbath and a shower.

A beach all around including deckchairs, relax chairs and parasols.

WEARING THE SPECIFIC BRACELET IS MANDATORY AT THE POOL AND THROUGHOUT THE CAMPSITE.
The swimming-pool is open from early May to late September and is secure and heated to 27 ° C. It is accessible to disabled people.
The Premium pool is reserved to the Holidaymakers of the Cottages Premium only. It is open in June, July and August.
It measures 5m by 10m and has a submerged beach 1 meter wide by 0.20 cm deep. The rest of the pool is 1m60 deep. It is surrounded by a concrete beach and a large synthetic turf area and offers sunbathing areas for you to rest.
WEARING THE SPECIFIC PREMIUM BRACELET IS MANDATORY AT THE PREMIUM POOL AND THROUGHOUT THE CAMPSITE. Holidaymakers in Premium cottages can also take advantage of the campsite's other swimming pool (for example, to join friends staying on the campsite).
They are cleaned daily and completely. The chlorine and PH levels are checked at least twice a day, and the swimming pool is checked by an independent firm once a month in June, July, August as required by law.
By accessing the swimming pool, you agree to:
Being a holidaymaker staying on the campsite.

Remove your shoes before entering the swimming pool enclosure.

Go through the footbath and take a shower before going into the water.

Do not eat, drink, smoke, bring animals, play music, jump, run, push (the rules are posted at the entrance).

Wear a swimsuit that is only used to go to the swimming pool (be careful with swimming shorts which must respect this constraint, burkinis are prohibited for hygiene reasons).

Do not open the door to a child under 15 who is not accompanied by a responsible adult.

The swimming pool is not supervised. Children must be supervised by a responsible adult.

Look after your pool neighbors so that everybody can enjoy at the same time.

Do not leave your towel on a deckchair or chair all day to "reserve" your place. Any towel found on a deckchair or chair and whose owner is not in the pool area will be removed.

Report any problem to reception immediately.
This swimming pools are private swimming pools for use only by camping holidaymakers. For the well-being of holidaymakers, anyone outside the campsite is not accepted inside the swimming pool; there is no "swimming pool" package sold at reception. In the event that a person outside the campsite is identified within the pool enclosure, they will be liable for a fine and immediately expelled from the campsite, as the holidaymaker who permits the access of these people. We thank you for your understanding !
The Covid-19 is still present, but the vaccination is progressing! The end of the tunnel isn't that far. However, we must remain vigilant.
To allow you to spend your holidays as serenely as possible, we make every effort to offer you a healthy and secure environment. In 2020 & 2021 everything went well so let's continue on to 2022!
Our engagements:
At the reception: Total disinfection morning and evening and every hour for the contact surfaces; Ventilation every 30 minutes or doors open (depending on climate);  A separate entrance and exit; Documentations given and pencils disinfected.
Documentation: All information is given to you on request. If we need to spend more time with you, we will move outside. The prospectuses are provided to you on request.
On the terrace of the bar and the snack bar: The tables and chairs are disinfected every day. The distances between the tables are respected.
In the common sanitary facilities: Total disinfection twice a day and regular passage for the disinfection of the contact surfaces. Treatment with suitable products. Tilt-and-turn windows.
In rentals: Before your arrival, total disinfection of the rental. Pillows and mattresses protected by a washable mattress protector and a disposable mattress protector (renewed every stay). The blankets are available and disinfected between each stay (we can remove them before your arrival, at your request). A period of 6 hours of ventilation and disinfection is respected between two successive rentals.
At the swimming pool: Daily disinfection of the beach and deckchairs. Regular checking and cleaning. As usual, the pool water is checked twice a day and cleaned, we comply with the sanitary rules of the Regional Health Agency and are successfully checked regularly. The deckchairs are spaced at least 1 meter apart. We ask that you respect social distancing around and in the pool, if you are not on vacation together.
Play equipment: play equipment (rackets, balls, golf clubs, etc.) are available on request and are disinfected between two uses. We advise you to bring your equipment if you have it.
Games for children: We have a practice of leaving self-service games for children, they are cleaned regurlarly!
We thank you for your understanding, Have a nice holiday !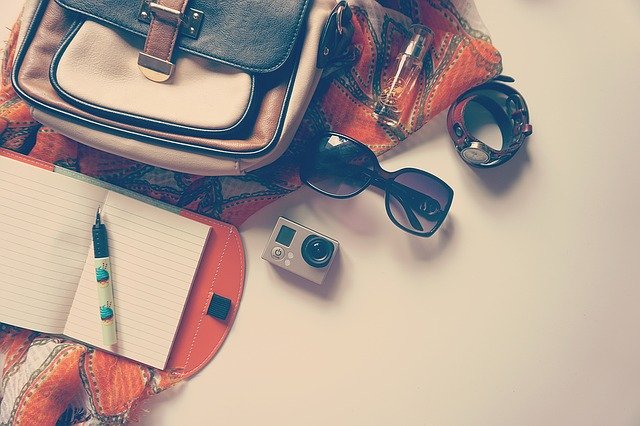 Step 1

: The estimate or the information. You can write to us via the contact form for an estimate or information, to help you organizing your vacation. The estimate is neither an option, nor a reservation, no location or rental is blocked for you at this stage.

Step 2

: The option. If you already know what you want, you can make your reservation online on this website. You will have to fill in all the information about yourself, the holidaymakers who accompany you as well as the supplements chosen for your stay. At the end of this process, you will have to pay the deposit * directly online by credit card or pay it within 10 days by bank transfer.

Deposit paid by credit card online

:
1. You receive an email telling you that your request will be processed within 48 hours.
2. The request is processed manually by us within 48 hours:

If accepted, you will receive a booking confirmation email, summarizing your stay and payment of your deposit.
If it is declined, you receive a rejection email and you are not charged your deposit.

Deposit paid by bank transfer

:
1. You receive an email telling you that your request will be processed within 48 hours.
2. The request is processed manually by us within 48 hours: you will receive an

Option

email summarizing your stay and reminding you of the deposit amount and bank details to make the transfer within 10 days.
3. The reservation is not validated until the deposit is received by us.
You can always decide to pay by credit card through your customer area. The codes for your customer area are sent to you in the reservation option email.

Step 3

: The reservation. Once the deposit has been fully paid, your reservation is validated. You receive a booking confirmation email, summarizing your stay, arrival times and the amount paid for the deposit.
* Deposit: The deposit represents 30% of the total amount of the stay including supplements + administrative fee if applicable + the amount of cancellation insurance if subscribed. It is payable only by credit card or bank transfer (no holiday vouchers or cash).
Online payment by credit card is completely secure by our partner PayZen. When paying online, you will be asked for strong 3D-Secure authentication, via an code sent by your bank (SMS for French people, other way for Foreigners).
By validating your stay at Camping Les Verguettes, you accept its operating rules and general terms and conditions. You receive them when you make your reservation or it is available at any time on the website, at the bottom of the page.
We are always at your disposal by phone or e-mail to answer your questions and help you prepare for your vacation!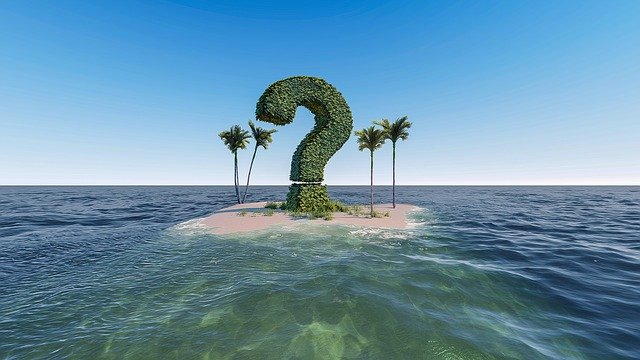 In case of modification or cancellation, you must send us an e-mail clearly explaining your request.
Modification

: Any modification can be requested by e-mail up to 48 hours before your arrival. We will do our best to answerto your request as best as possible. If your modification entails an additional cost, you will have to pay for it within 24 hours by credit card via your customer area (codes given during your reservation option).
Cancellation

: Any cancellation must be specified by e-mail as soon as you decide.

If you have not subscribed to the cancellation insurance

*: Your deposit is retained by the campsite until the day before your arrival. If you cancel the day of your arrival, you must pay your entire bill.

If you have subscribed to the cancellation insurance *

: You can contact directly the cancellation insurance online (on www.campez-couvert.com/declarer-un-sinistre) or by e-mail (sinistres@campez-couvert.com) to request the reimbursement of your deposit (less the administrative costs and the amount of the insurance cancellation).
* Cancellation Insurance: this is provided by our partner Gritchen Tolède Assurances (also called "Campez-Couvert") and is independent of the campsite which cannot replace it. It must be purchased AT THE SAME TIME of booking. From 2021, cancellation insurance covers cancellation costs related to COVID-19. The amount represents 3% of the amount of the stay (including supplements, excluding any administrative fees). The amount of cancellation insurance paid to the campsite is then transferred to Gritchen Tolède Assurances. For more information, you can download their information brochure on this site (at the bottom of the page).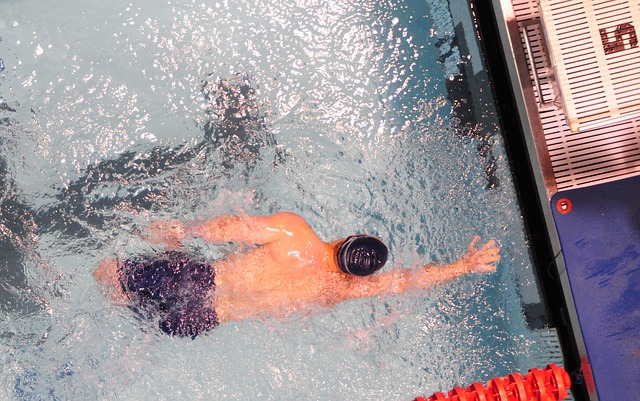 It's almost D-Day! We look forward to welcoming you.
For rental accommodation: pods, lodges, mobile homes, chalets, cottages
To avoid a long time at reception when you will especially want to go to rest, we ask you to pay the balance of your stay 7 days before the date of arrival.
You can pay it by credit card via your Customer Area or by Bank Transfer (please notify us by e-mail in this case).
Upon receipt of payment, we will send you an email confirming the full payment for your stay.
For camping pitches:
In low season, you can pay for your stay before your arrival or the day before your departure.
In high season, we ask you to pay the balance of your stay 7 days before the date of arrival.
You can always contact us by phone or email for any information … we are here for you!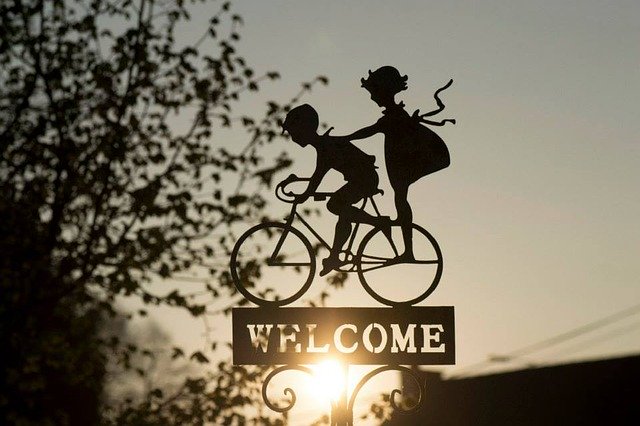 Welcome to Camping Les Verguettes! We are here to make you have a great vacation!
After a long journey, perhaps with traffic jams, we want your arrival to go as smoothly as possible. We will welcome you with a smile but we will need to explain a few things to you .. we thank you for your patience.
On arrival, you go to reception:
You present your identity card or passport, in the name of the reservation and each participant must come to reception
We summarize with you the details of your stay (arrival / departure, supplements …) and make the final payment if necessary
For rentals, we take a deposit and explain the details of the exit inventory appointment
We quickly present the campsite, its rules of life and its services
We put the bracelet on your wrist. The bracelet is put on each participant upon arrival and must be kept on the wrist for the duration of your stay, in order to prevent outsiders from coming to enjoy your holiday space free of charge.
We explain to you where is your pitch and the amenities of the campsite and the village
We remain at your disposal throughout your stay to give you information according to your desires of discovery!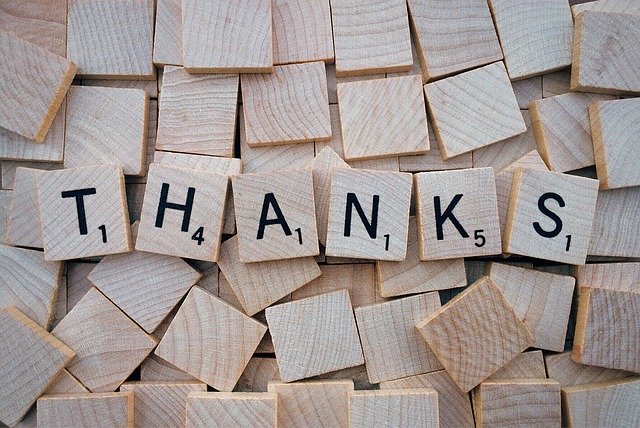 We hope you have been able to "recharge your batteries" during your holidays in order to leave full of energy!
Thank you for your stay. Before your departure, some more information:
For rentals (pods, lodges, mobile homes, chalets, cottages): Departure at 10am at the latest
We come to do the exit inventory with you on the day of your departure, we thank you for coming at reception the day before at the latest to make an appointment for this inventory.
Following this appointment, if the rental is left in a really good condition, your deposit will be returned to you. We lock the rental accommodation after the check-out, please check you did'nt forget anything..
The inventory takes place between 8:30 a.m. and 10 a.m., in 10-minute slots. Take your appointment as soon as possible to have the possibility to choose your departure time.
For camping pitches: Departure no later than 12 noon
When you leave, we thank you for checking that you leave your site clean, that the washing lines are removed from the trees, the padlocks taken back etc.
If you have left a deposit at the reception for the loan of an electric cable or an adapter, we receive you at the reception to return your deposit against the borrowed material.
In low season, don't forget to come to reception the day before departure at the latest, to pay for your stay. Indeed, the same morning, there is the bakery service which has priority and you may wait longer before being able to pay. In high season, the stay is paid on arrival.
To let people who are still on vacation sleep, the vehicle gate opens at 7 a.m. If you get up early to finalize your departure preparations, we ask you to be as quiet as possible.
We wish you a safe journey and look forward to seeing you again!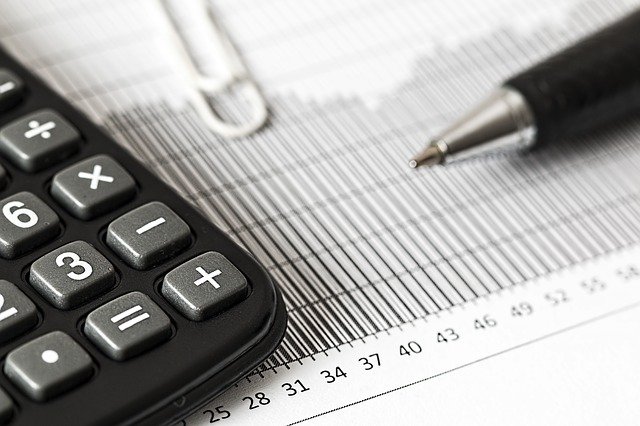 Because it is a question often asked, we explain to you what the tourist tax is used for.
In the majority of countries, the state asks tourism professionals to charge holidaymakers and pay them a tourist tax. This is a certain amount, applied to each adult aged 18 and over. In France, the amount of this tax varies according to the Communes or the Community of Communes which collect it.
What is it for? (source Wikipedia)
Its amount is generally intended either to support the additional costs linked to tourism or to allow the development of tourism. The two are often linked today. It often makes it possible to finance the costs incurred by tourism, in particular the financing of the local tourist organization in varying proportions (tourist offices and documentation, for example ..).
The application in our Community of Communes and our campsite
Our Community of Communes is the CCVS: Community of Communes of Ventoux Sud. It includes a large part of the South-East of Ventoux, namely the municipalities of Villes-sur-Auzon, Sault, Blauvac, Mormoiron, Méthamis, Monieux, Aurel, Ferrassières, Saint-Christol … Do not hesitate to find the detail on http://ccvs84.fr/accueil.html.
For camping pitches, all adults aged 18 and over are liable to the tourist tax, in addition to the base rate.
For rentals, the tourist tax is included in the rental price, with an average calculation of two adults per rental.
There is also often an environmental tax (to offset the additional cost of managing household waste, for example) that we include by default in the price for pitches and rentals.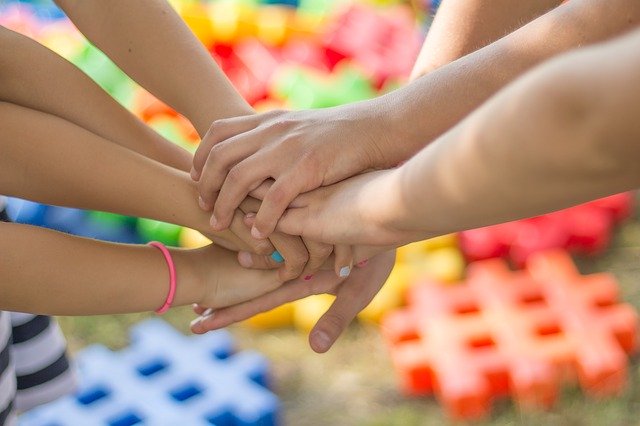 Because the holidays are also a good time to get together with several families and friends, it is important to be able to offer you solutions. By dint of experience and part of the leitmotif of our campsite, we want everyone to be satisfied by this reunion. It is therefore important to talk about it together.
Camping Les Verguettes is a small, quiet, family campsite. We, the owners of the campsite, work intensely to satisfy you and we feel directly concerned by the success of your holidays. We are hiring 4 employees for the season, who also do their utmost for your welcome and the cleanliness of the campsite. It's a small, highly motivated team … but it's not SuperMan!
Our campsite's credo is to invite you to relax and explore this beautiful region, but also to take advantage of the campsite's playg and relaxation facilities, all together and in harmony. This is why we organize activities a few afternoons and 1 evening per week in summer, to allow you to organize your holidays at your own pace.
It is therefore the same for groups. We particularly want to allow you to share your happiness, but while respecting the peace and serenity of the place.
The group must have a maximum of 20 people.
Thus, we are used to welcoming you with family or in small groups of friends or sportsmen. For this, it is essential to contact us before so that we can find you the best spot! If you want to be side by side, or a bit apart, we will do our best to accommodate your request. This is also why we do not charge for asking for side-by-side places or certain preferred places for our regulars. Above all, your well-being matters!
So that this well-being is shared by all holidaymakers on the campsite, we expressly ask you to respect the campsite rules:
The noise must be controlled, to respect your neighbors (no loud music, no shouting ..). After 10 p.m., we ask you to be careful to reduce noise, and after 11 p.m., to be really calm, even in a group.
The sanitary facilities and games (areas, swimming pools) are shared by all, and not only by a group. It's always great to meet new people and share your games and experiences, that's the spirit of camping!
We leave one of our terraces with tables and chairs at your disposal (until 11:30 p.m. in high season, 10 p.m. in low season), in the common area of ​​the campsite, relatively far from the pitches. Do not hesitate to find yourself in this dedicated space to share your group moments, rather than regrouping on a location, which could disturb your neighbors.
The campsite is reserved for holidaymakers from the campsite. Thus, people outside the campsite are not included in these privileged accesses.
We will be happy to receive you in small groups, with respect for all. But, if you come to party the night away, there is surely a better place than our campsite! Looking forward!
No weddings :
It is not possible to rent accommodation for a wedding or family party. The campsite doesn't fit for this kind of celebration. Opening and closing hours, silence constraints… are not compatible with the timetable of a wedding or a party.
We are sure you will be happy to go to Bed & Breakfast in the village (La Sarrasine, Le Leyrac) or around. They are very welcoming and can offer the breakfast service.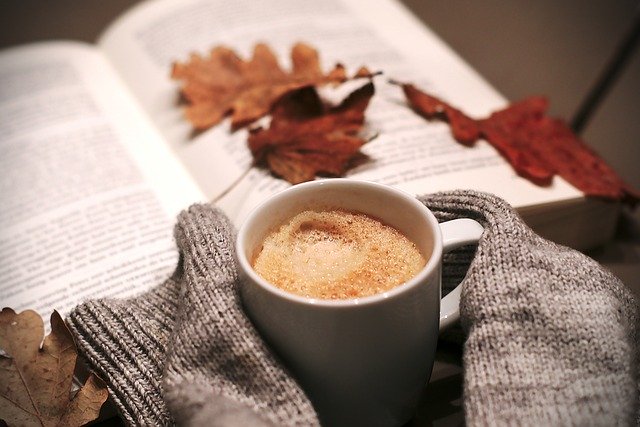 A question that comes up often is: "And in winter, what do you do?"
In fact, we open the camping pitches and rental accommodation (pods, lodges, mobile homes, chalets) in spring and summer and we close in mid-autumn and in winter. But why ?
Because the water pipe installations are not insulated from frost, and here the winter is nice but cold :)
Because the maintenance of green spaces requires a lot of time and free access to the pitches
Because we take the opportunity to do improvement and repair work for the following year
Because we take vacations and enjoy our children!
Because the winter, the region is calm, there are few people and we could not pay the basic charges not being sure to have people .. economic reality, when you catch up with us!
But in this winter 2022-2023, a great novelty! PREMIUM COTTAGES are open! "Ah yes, but why? You said that .."
The Premium Cottages are small "cinder block" houses whose pipes and walls are insulated in the same way as a dwelling house. Unlike mobile homes, it is quick and easy to put on the heating without wasting energy. The Cottages have dedicated access for the winter, which allows us to continue our work on the campsite without disturbing holidaymakers in the cottages.
Services in winter are reduced, as are the rental prices of the cottages: no swimming pool and common areas, no reception except on your arrival / departure and in case of emergency or questions (we are still in the process of work in the campsite, you can easily find us).
AND ESPECIALLY: our little corner of Provence is magnificent in winter, it's a whole different style. The weather is generally very nice, with a clear blue sky, and it is very cool in the morning and good in the afternoon. In autumn, the colors of the vines are marvelous, the trees rarely lose their leaves, life is in slow motion conducive to walks and discoveries. In winter, Mont Ventoux is often snowy, you can wear a t-shirt in the plain and put on your winter clothes and snow shoes at the top of the Ventoux. We loooove it!
During this period, the roads are calm, the cyclists are few and happy, the visitors have time, do not hesitate to come and test!