Villes-sur-Auzon: an ecological approach!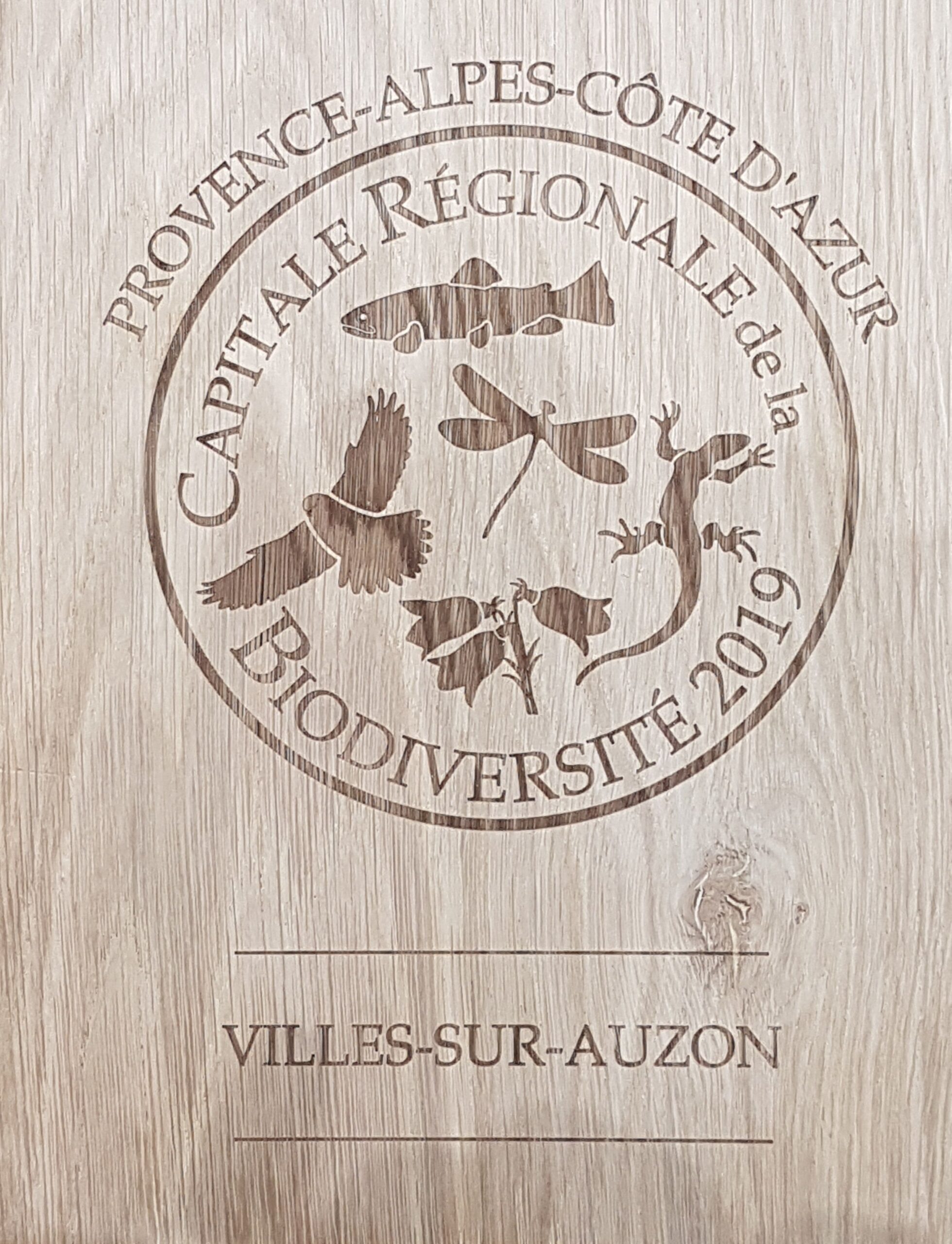 Elected Regional Biodiversity Capital in 2019, Villes-sur-Auzon has been moving for several years towards a strong approach to safeguarding the planet.
Through several recognized actions, Villes-sur-Auzon is an integral part of the Mont Ventoux Regional Natural Park.
Some actions implemented by the Town Hall:
Replacement of public lighting with LEDs and extinction between midnight and 5 a.m.
Repair of the paths and dry stone walls of the shared gardens, to visit when you come.
Natural treatment of vegetation in the cemetery, and establishment of the garden of remembrance.
Installation of recharging stations for electric cars.
Development of climbing routes in the combe de Escampeaux respecting the animals and plants in place.
And many other projects in progress …
Of course, the selective sorting of waste is a major issue and the reduction of non-recyclable waste is a constant struggle.
Welcome to Provence!
The campsite's environmental approach
For many years, Camping Les Verguettes has been committed to preserving the environment by developing several axes of preservation and protection of nature.
In this context in 2021, we are carrying out a Clef Verte labeling process, the 1st international environmental label for accommodation and catering.
When you come to the campsite for your vacation, you too will be the bearer of this important message of protection of our planet, and we thank you for it!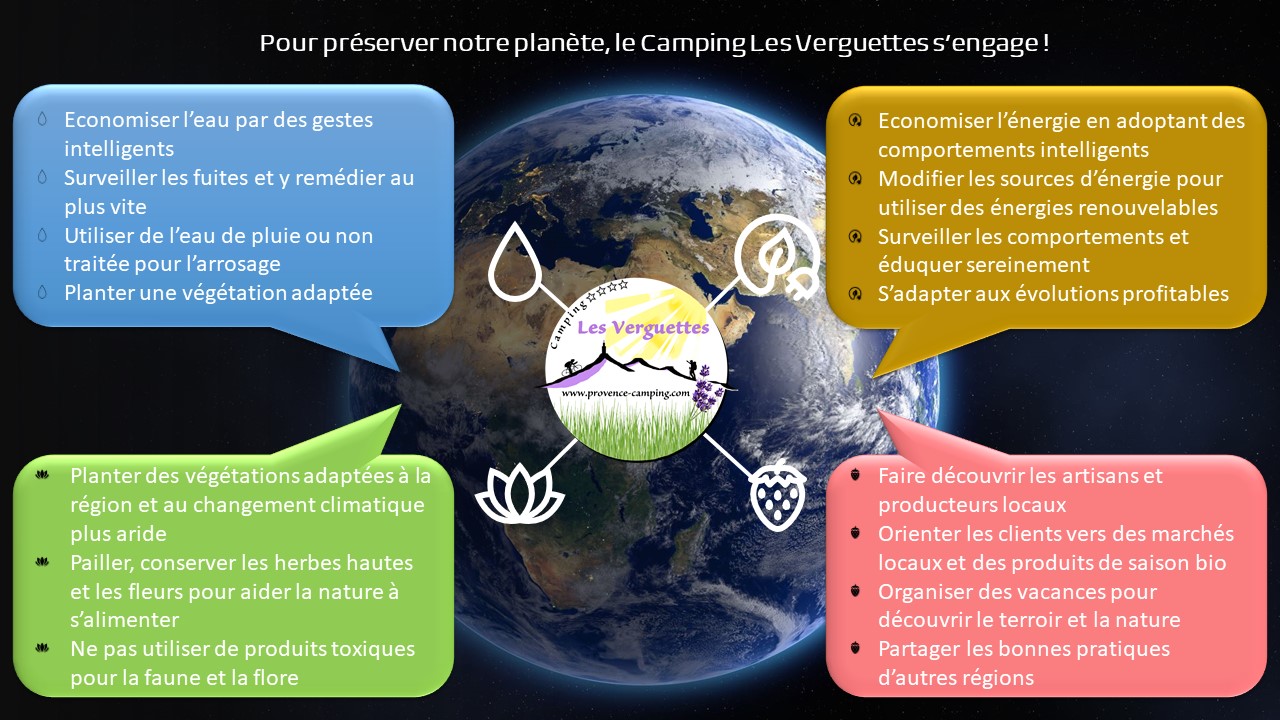 Water: a resource to be preserved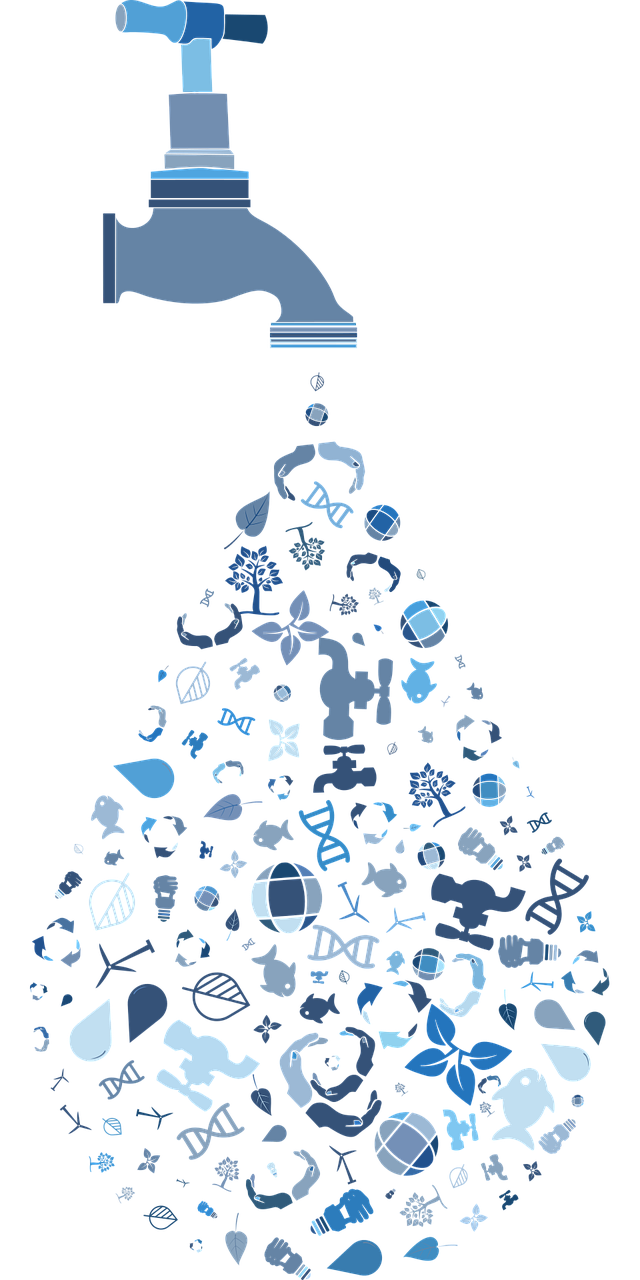 Preserving water involves daily and long-term actions:
The taps for showers, sinks and fountains are timed to stop automatically on a short notice, their flow is controlled.
The plantations are watered in drop by drop for 1 hour in the evening, to preserve humidity at night. We let the vegetation grow reasonably between the sites and we put mulch in order to preserve the humidity. The water used is untreated from the Carpentras Canal.
Our housekeeping and reception staff are trained in water conservation.
Potential water leaks are checked regularly and repaired as quickly as possible.
The plantations of the campsite are adapted to the climate and the terrain.
The pool water is kept in winter to avoid any waste.
For your part, we also invite you to preserve water by simple gestures: do not let the water run unnecessarily when washing the dishes or washing your toilet; when you throw away healthy water, remember to take the opportunity to water the plantations close to you; Report any leakage problem to us.
Saving energy is a key factor, and using renewable energy is a goal for the next few years:
All of our lighting has been replaced by LEDs.
We are increasingly using solar lights.
Our lights are automatically timed according to the time or exterior brightness or motion detection.
Our housekeeping and reception staff are trained in energy conservation.
We use heat pumps to support the production of hot water for the sanitary facilities, the swimming pool and certain rentals.
For your part, we sincerely thank you for helping us in this process with small, simple gestures: turning off the lights when leaving a room, turning off the air conditioning when the windows are open or when you are not in the accommodation (limit the use of air conditioning in general). In case of cold, we lend you additional blankets so that you can limit the use of the heating.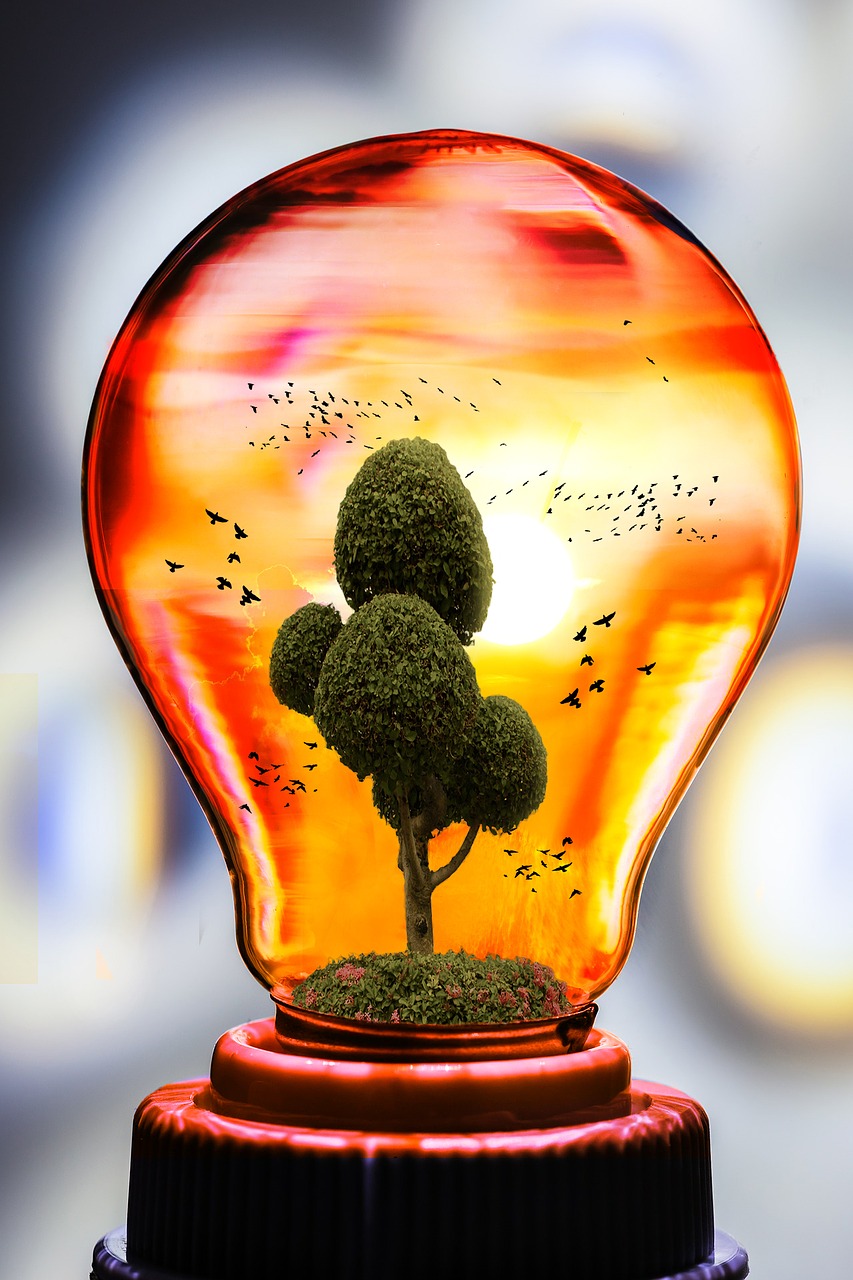 Sorting waste: a strong gesture for the environment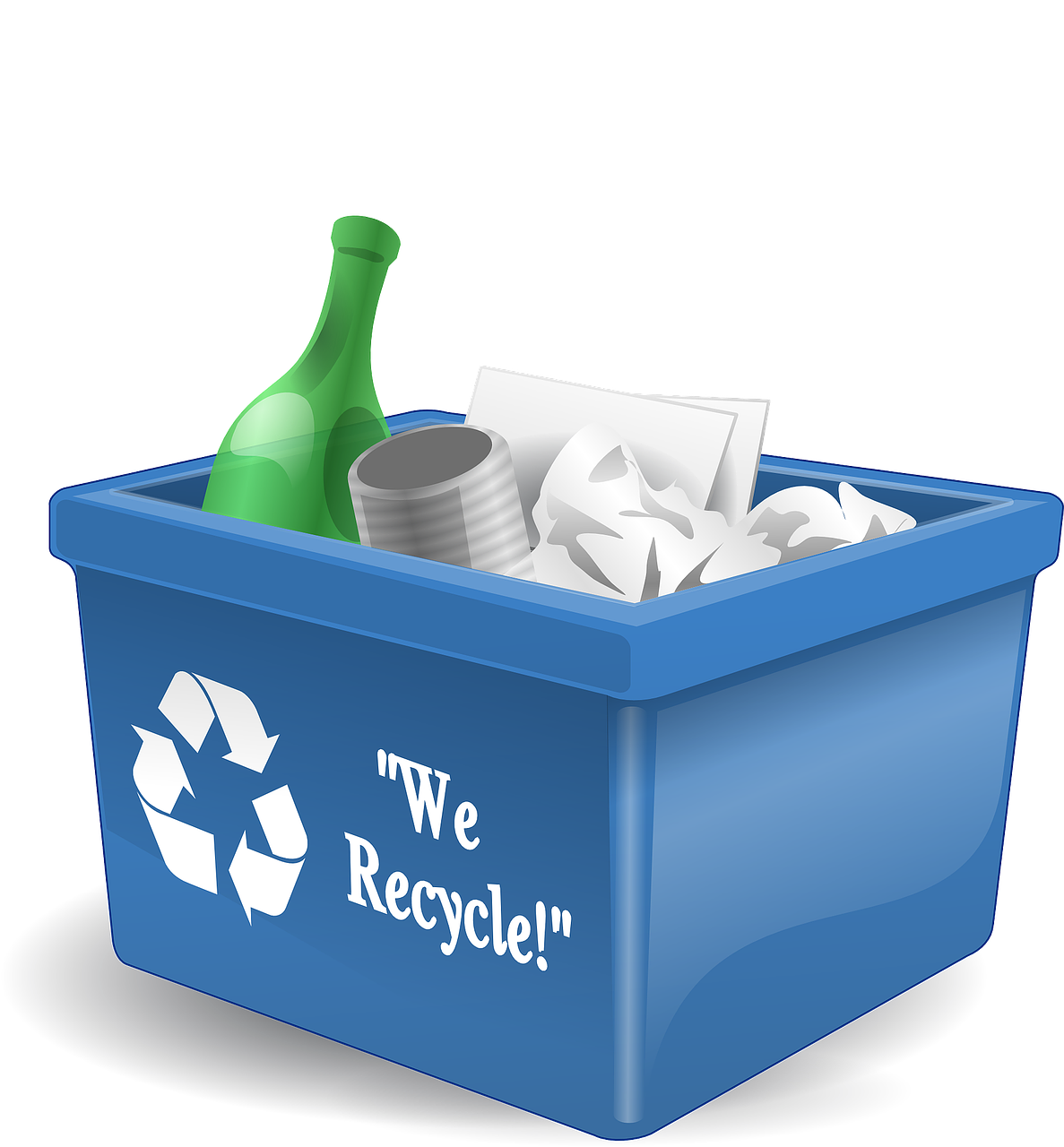 Sorting your waste is an asset to facilitate and enter the virtuous circle of recycling:
A sorting container is available at the entrance to the campsite. The bins are emptied once or twice a week.
Documentation on waste sorting is available at reception and in rentals.
Our cleaning and reception staff are trained in sorting. When you buy bottles or cans at the bar, remember to bring them back to us for sorting.
For your part, remember to sort your waste well to put it in the appropriate containers.
For bulky items that do not go in the sorting bins, we ask you not to leave them lying around in the room. The recycling center is located 1 kilometer from the campsite (route de la sône), you can go there as holidaymakers from the Les Verguettes campsite.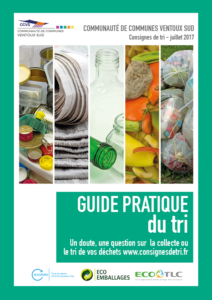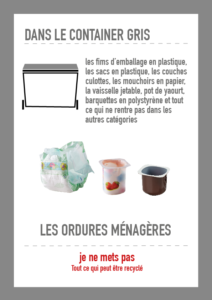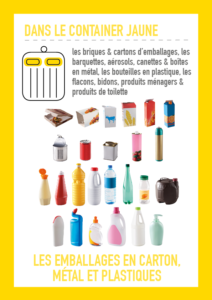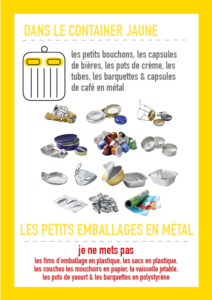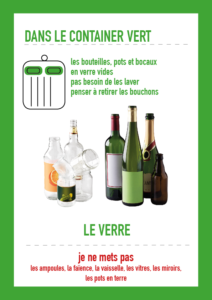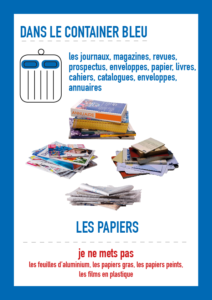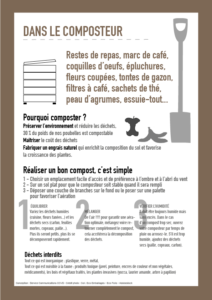 Fauna and flora: know it and preserve it
Flora: pines, olive trees, holm oaks, poplars, cypresses, fig trees, eleagnus, pistachio trees, oleanders, rosemary, thyme, lavender, iris, broom … are examples of vegetation that you will find in our campsite in particular, and even more in the forests around!
Fauna: colorful butterflies, ants of different sizes and varieties (they are fascinating to observe but beware of your food, you just need to close your jars well), bees who like to forage for the little flowers that we leave them here by there, a couple of turtledoves live in our trees and come to drink every morning at the swimming pool, a woodpecker had taken up residence in a tree 2 years ago (maybe he will come back?) , bats regularly come to nest under our roofs (at the top, because they eat mosquitoes), lizards and margouillats are omnipresent (learn to distinguish them! one lodges near the entrance of the reception and goes out in the evening to eat the ants), the cicadas that sing when the heat is there, and our batch of spiders and little scorpions (not bad, don't worry) who live their lives … and so on, especially at the multitudes of birds!
900 species of animals and plants are listed in our village (click here). During your walks, we ask you to respect these gestures: do not leave the paths, do not pick wild plants, and remember to take binoculars to observe nature!
In this context, it is important for us to use household products that protect the environment. We do not use pesticides for our flora or fauna, no traps (only if ants invade your accommodation), and a chemical is only used for wasp nests which can harm the health of our allergic customers. to bites.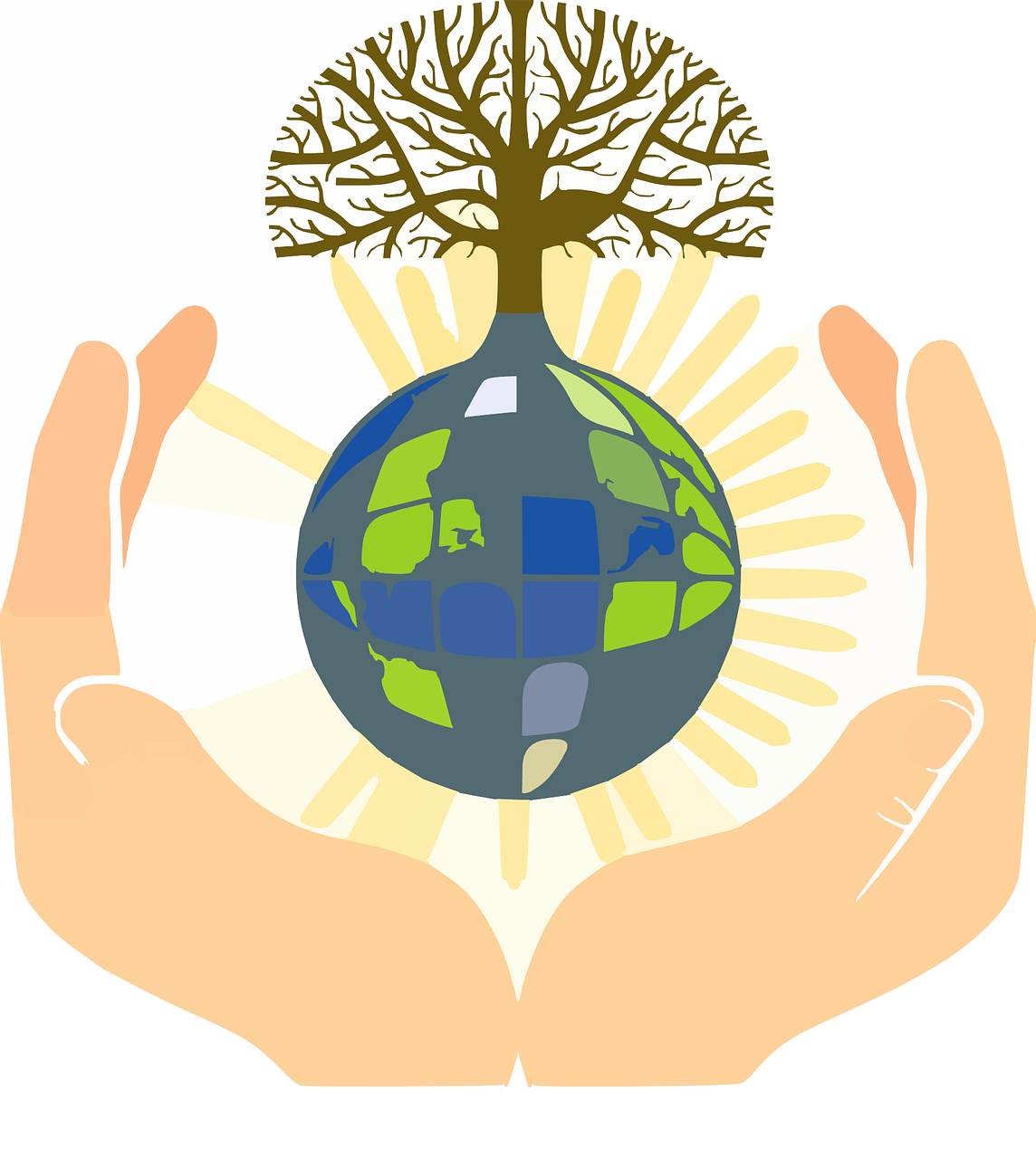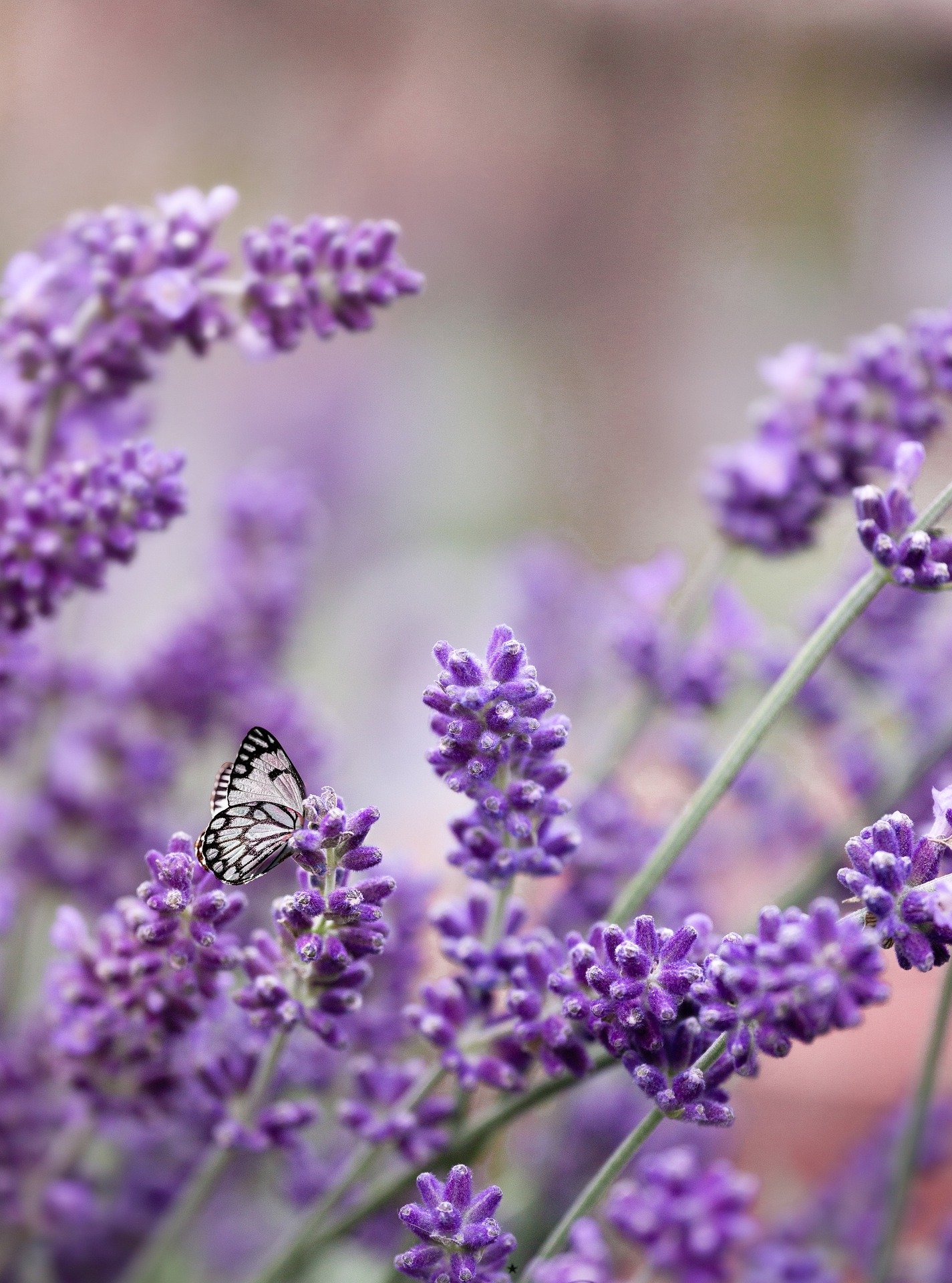 Promoting local commerce and a relaxed lifestyle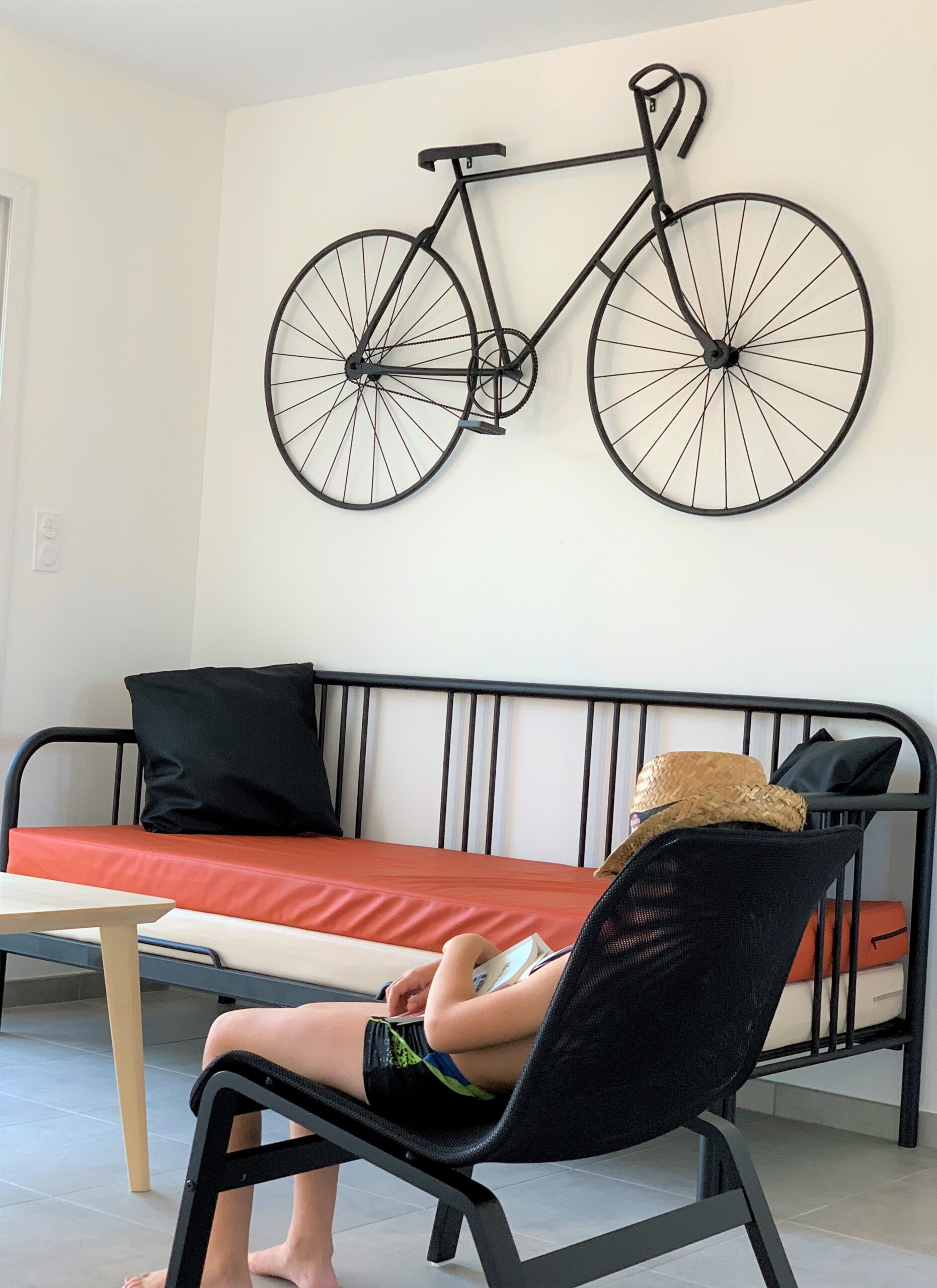 During your holidays in Vaucluse, we invite you to discover local products. Strawberries, Asparagus, Wines … the region is rich in delicious dishes, restaurateurs know how to make the most of them and the producers are ready to make you taste and answer your questions!
We are at your disposal at the reception to guide you towards quality products.
We also offer the rental of an electric car and electric bicycles, in order to enjoy the Vaucluse in all serenity.
See you soon !